PUD Red shrimp 600 g
The Mediterranean Taste
Carefully selected and peeled shrimps, frozen and ready to enjoy its flavour.
Wild Product

Frozen product
In the container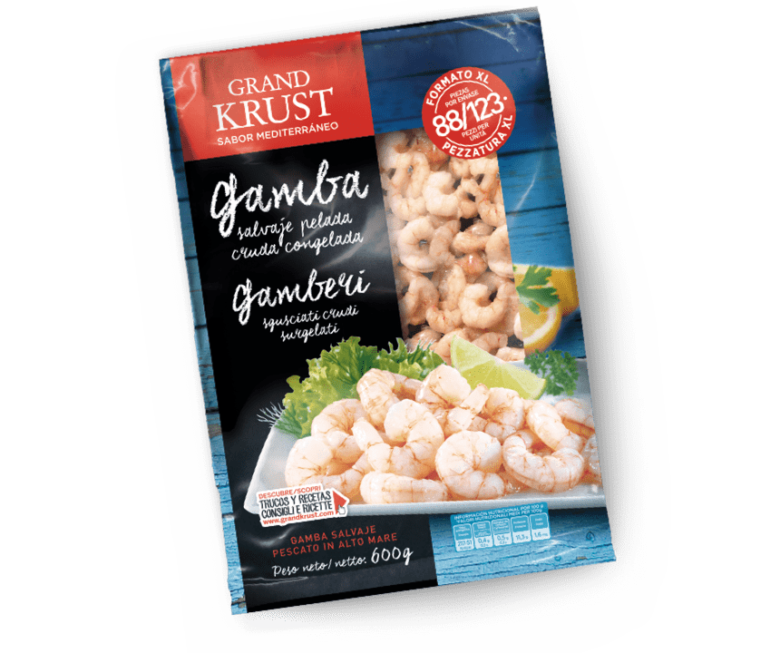 Ingredients
Peeled undeveined red shrimps (Solenocera spp) (CRUSTACEANS), water, stabilizer (E-452), antioxidant (E-223) (SULPHITES).

Contains crustaceans and sulphites.

GLUTEN-FREE
Preparation
Take the product out from freezer a day before cooking in refrigerator between 0 and 5 °C. Open the package and let it thaw in the bottom of the fridge, putting the shrimps on a draining board over a bowl. Or defrost the shrimps directly under running cold water.

Cook as a chilled product, either boiled, fried or grilled with a few drops of olive oil, garlic and parsley. Cook to taste.


Nutritional information
Per 100 grams
Energy

217 KJ / 51 kcal

Fats

0.4 g

of which saturates

0.2 g

Carbohydrates

0.5 g

of which sugar

0.3 g

Proteins

11.3 g

Sodium

4 g